Because everything is becoming digital, every firm, whether small, medium, or large, requires web design in the new digital environment. Web design is important for business success because if your website is attractive, more people will visit it. And if your website is uninteresting, no one will visit it. As a result, site design is now the digital face of a company.
SPS Cloud Solutions is a renowned web design company in the United Arab Emirates. We assist you in reaching your target audience and achieving your goal. We take pride in being one of the best web design and development companies in the UAE.
We have a team of highly experienced and skilled professionals who can assist you in developing unique and effective websites to reach your target audience. We also create customer-specific websites and assist them in increasing conversion rates.
If you're seeking web design services in the UAE, you've come to the right spot since SPS Cloud Solutions offers the best web development services available.
Why should you choose us:
Social Media Marketing 
By making your website appealing, our professionals can help you enhance conversion rates and increase traffic to your site. Our specialist can assist you in improving the perception of your brand among your target audience.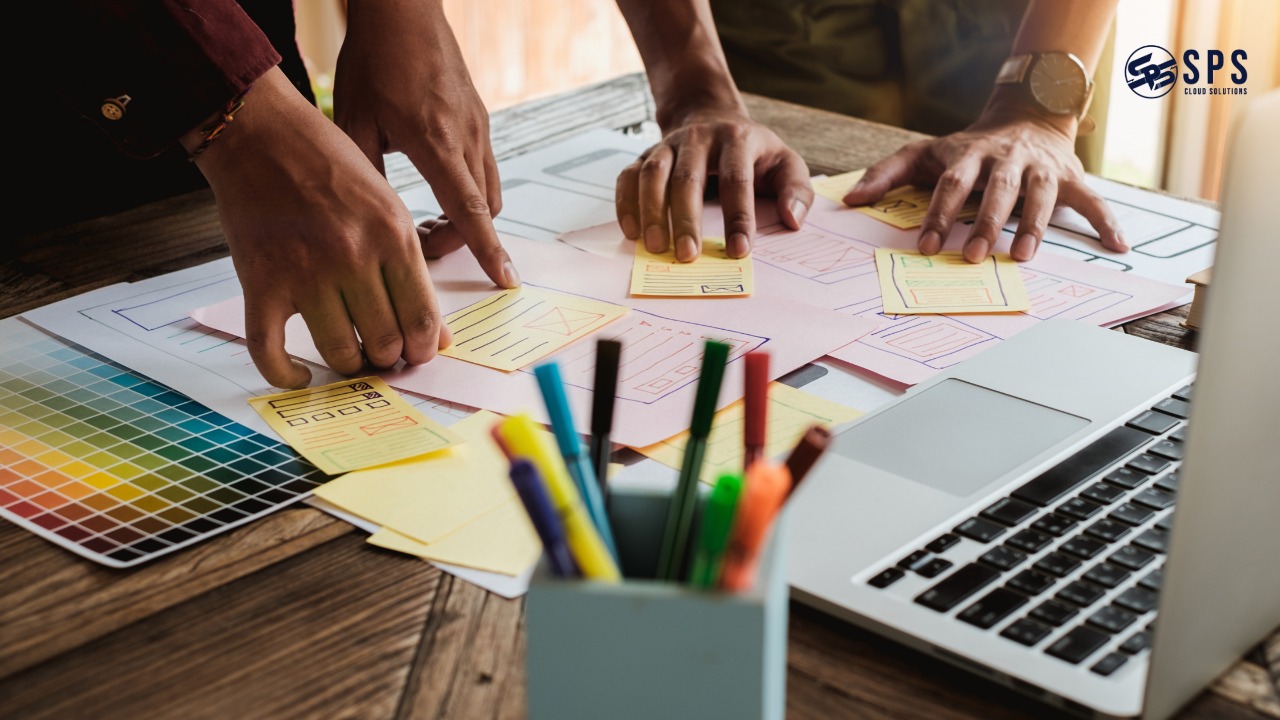 Aids in Search Engine Optimization (SEO)
Many web design behaviors and aspects influence how you publish material on your website, which has an impact on how search engines crawl and index your site. Our firm is one of the UAE's top SEO firms, and we can assist you in creating user-friendly websites by making them simple to comprehend.
Outcomes of Customer Service
People can acquire a sense of your company by visiting your website. If you do not put any further effort into the design of your website, your visitors will never return. Therefore businesses need to take help from us as we offer the best website development the UAE services.
We Earn Your Audience's Trust
People are suspicious of websites that are badly designed. Customers will not believe your site if it has a poor appearance or if the information appears to be outdated. If you don't have an updated web design, they may perceive your site as sketchy or unclear. As a result, our professional is constantly available to assist you in making your website more appealing and unique.
It's Something Your Competitors Are Doing
One of the key reasons you require Web Development services is that you need to employ our web design services if you want to compete with your competition.
Conclusion
As a result, it is obvious that SPS Cloud Solutions is a leading organisation, and we assist businesses in the UAE with web design and development.