If you don't have a website or haven't updated it in a while, it's a good idea to evaluate your current business goals and see if you need to make any adjustments or do more in the online realm with your website.
A website is now an essential component of every organization. It should be created to support and drive your business goals, and it should be maintained and nourished so you can stay up with the ever-changing world that is increasingly migrating online.
In this post, we'll look at the value that a well-designed website can add to your company. We'll go over how it can:
Make an outstanding first impression.
Assist in starting the conversation
Encourage your marketing efforts.
Boost sales
Work for your company 24 hours a day, seven days a week.
It's crucial to remember and understand how each of these benefits relates to your business goals as you go through this article. As time passes and your business's objectives change, your website should adapt to meet those objectives.
Makes a fantastic initial impression
A website's parts can transmit meaning to a user in a variety of ways.
"You never have a second chance to create a first impression," as the adage goes. Users will judge your website in as short as 10 seconds, therefore it's critical to know what your graphics and design are saying about your company.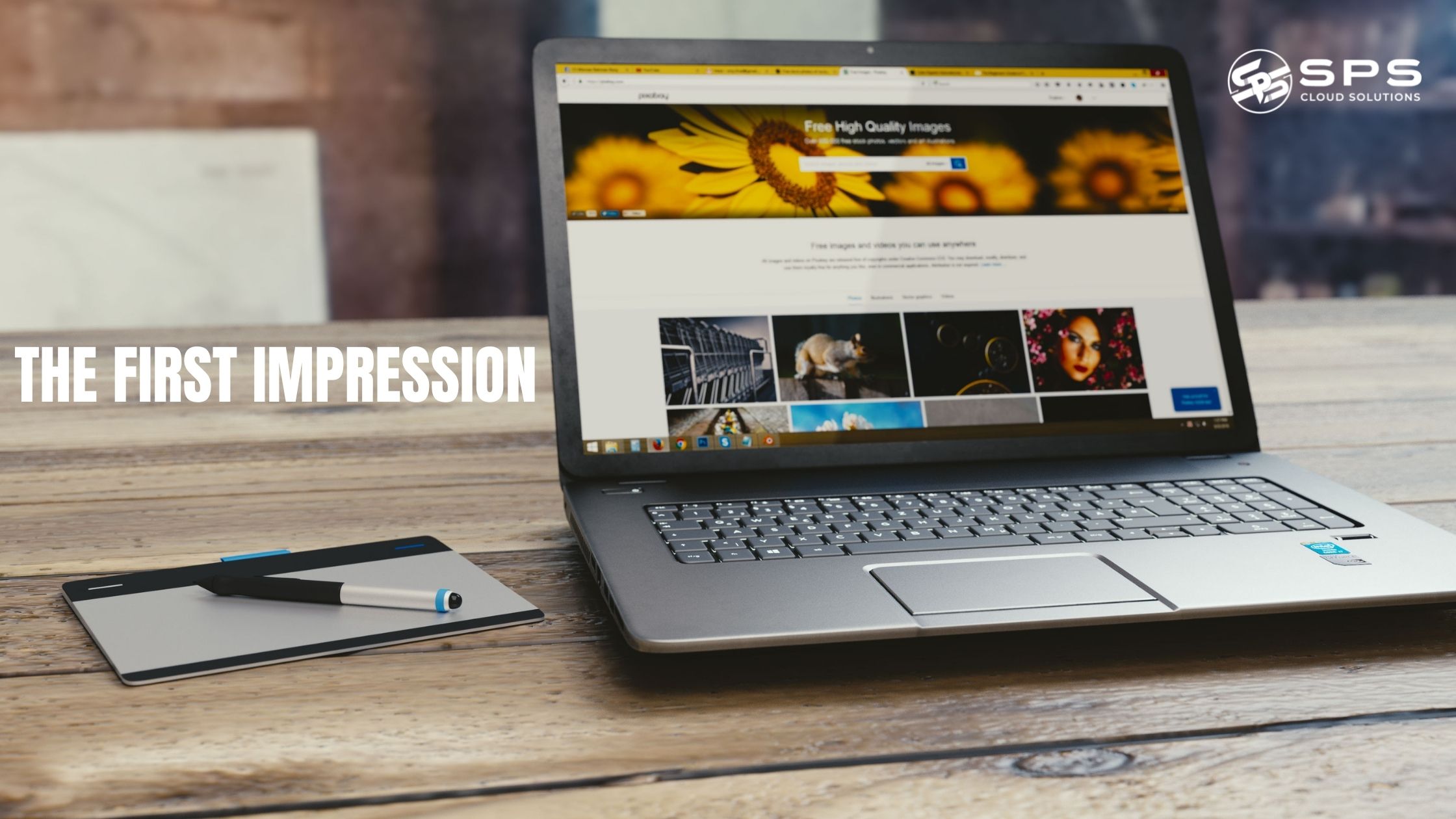 Make your case.
Make your website's introductory messages as clear as possible. Make sure your message is clear, unambiguous, and written in a language that your website visitors will comprehend. Avoid overloading and confusing the user by cramming the screen with too much information.
The user experience should be prioritized.
An excellent website will be appealing to visitors, provide ease of use, and be simple to navigate and comprehend. This is largely due to the fact that design plays a significant part in ensuring that this is the case.
The use of space around blocks of text or sections helps readers focus on one piece at a time by breaking up enormous volumes of content. Users will be more likely to spend more time on your site if you utilize designs like these to generate a sense of serenity and make it more comfortable for them to read your material.
When there are too many components competing for a user's attention, they can become confused or disoriented, making it harder to find what they're looking for.
Design for mobile-first
If you're anything like me (and the other millions of individuals who own a cellphone), you've undoubtedly developed a severe case of 'gotta-have-my-phone-with-me-itis.' We always have instant access to the internet, and Google is only a few keystrokes away. This means that the bulk of new users will most likely be accessing your website on a mobile device for the first time.
Great websites use a mobile-first design strategy to ensure that the layout and functionality are optimized for mobile devices rather than being an afterthought.
The following are some examples of poor design that dissuade mobile users:
It's tough to read because the text is very small.
Oversized text and objects take up too much screen real estate, making navigation difficult.
Menu navigation is difficult.
Text and graphics that are overflowing and necessitate horizontal scrolling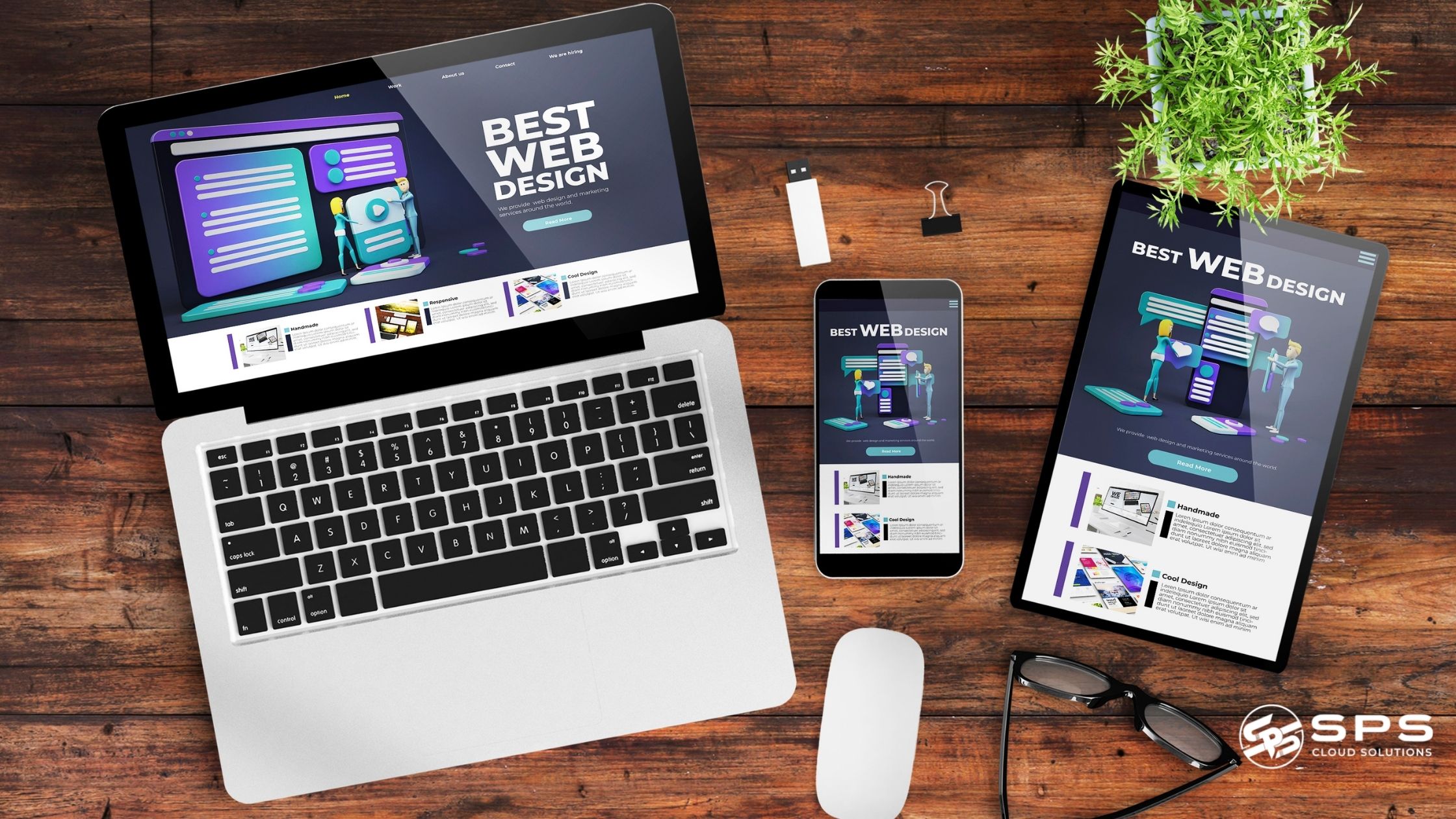 Use imagery that is relevant.
Appeal to the emotions of your visitors. The use of high-quality, well-framed photos that reflect your company's personality and resonate with your visitors' motivations can help you develop trust. Photos can assist you communicate things like your personality, professionalism, approach, and service standards.
Images that don't appear to have been properly taken, are fuzzy or are of poor quality, on the other hand, may give the impression that the company is failed, old-fashioned, or inexperienced. This could be because they believe they don't have the time or money to spend in an excellent website.
Helps you with your marketing efforts
Every company has a marketing strategy for acquiring and nurturing leads and current customers. A website is frequently a critical instrument that underpins practically every approach.
A website provides various chances for many businesses to sell their products and services outside of the typical reach of a brick and mortar store.
Whether your website is designed to produce leads through organic (SEO), paid (AdWords), or word-of-mouth marketing, it's often a decisive factor in whether a visitor or cold lead converts into a warm lead or customer.
Your website and your marketing strategies need to be aligned so that they support each other, and maximize the effectiveness of your marketing campaigns.
Promotes sales
Assuming you've done everything correctly in the previous sections, you've most likely attracted people to your website; now it's all about converting visitors to leads and leads to customers.
Your content goes here. Edit or remove this text inline or in the module Content settings. You can also style every aspect of this content in the module Design settings and even apply custom CSS to this text in the module Advanced settings.
Broaden your horizons
Because your website is based on the internet, its reach extends well beyond word of mouth and traditional brick and mortar locations. Depending on your objectives, even a small portion of that could result in a significant gain in revenue, brand awareness, or reach.
Obtaining leads
It's critical that new visitors are guided on a relevant journey that brings them freely to a clear call to action. It's all about establishing trust to the point that visitors feel safe contacting you or leaving their contact information with you. This 'call to action' might be as basic as a reminder to contact or email you, or it can be more explicit with phrases like 'use code 100OFF to get $100 off your first visit' or'sign up to receive a FREE ebook.'
Measuring and evaluating important website metrics
It's crucial to measure the performance of your website in relation to your company's goals, just like any other aspect of your organisation. Google Analytics is a fantastic free tool that delivers a wealth of information about your visitors and their interactions with your website. Key metrics such as the number of visits, time spent on a page, and number of interactions with your call to actions can help you figure out what's working and what needs to be improved on your site. You may continue to maximise your website's efficacy in helping your business reach its goals by monitoring and iterating.
To sum it up…
A fantastic website is both a requirement and an asset for every company. When done correctly, it will work for your company 24 hours a day, seven days a week.
It's critical to comprehend your objectives and design your website around them. Set your objectives, develop your internal resources, and be aware of your financial constraints. These methods can help you succeed whether you're redesigning an existing website or creating a new one.