IP telephony refers to any phone system that sends and receives voice data over the internet. Unlike traditional telephones, which use landlines to transmit analogue signals, IP phones use a router and modem to connect to the internet.
In 1995, the first publicly available IP phone appeared on the market. However, it had poor audio quality and was prohibitively expensive when compared to a regular phone system.
Since then, internet-based phone technology has progressed at a breakneck pace. HD sound quality, lower operating expenses, and advanced corporate phone capabilities are now available with IP telephony.
And there's no requirement for any kind of upfront investment.
In this article, we'll go over everything you need to know about IP telephony.
What Is IP Telephony and How Does It Work?
What Is the Difference Between IP Telephony and VoIP?
Audio Codecs and VoIP Protocols
The Advantages of IP Telephony
To Use IP Telephony, What Do I Need?
Switching to VoIP can help you save a lot of money on your monthly bills.
What Is IP Telephony and How Does It Work?
To transfer voice communications over the internet, IP telephone systems use the Internet Protocol (IP) or other digital protocols.
When you use an IP PBX system, the data is delivered digitally across a LAN and then converted to analog voice signals before being sent to the PSTN.
IP PBX is no longer the most popular solution due to hefty hardware and installation expenses.
The most popular IP telephony solution is hosted VoIP. It enables enterprises to take benefit of complex PBX services without the need for on-site hardware.
The following is a rundown of how the VoIP system works: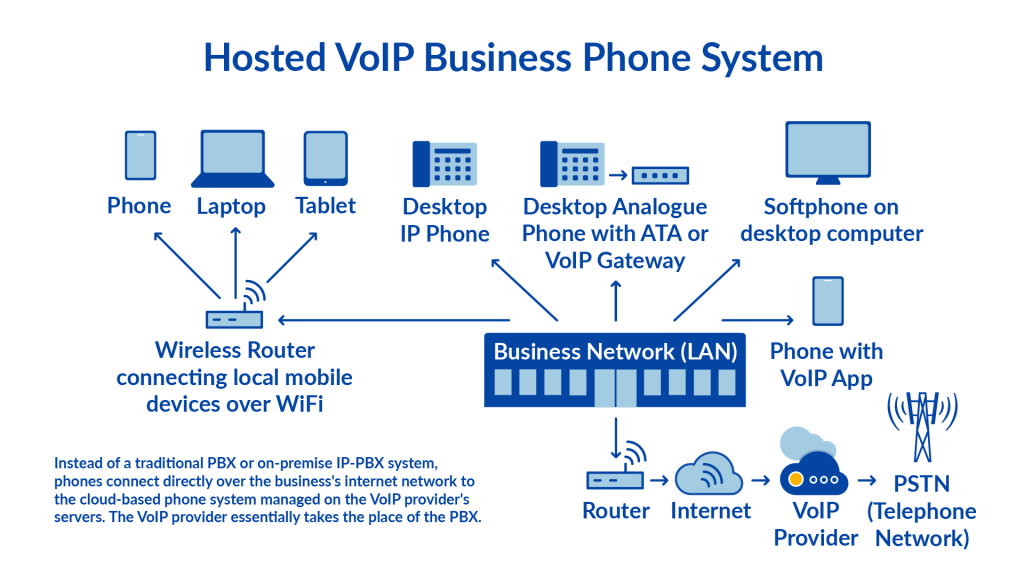 Your IP phone transfers digital data to your provider via the internet with hosted VoIP. In the cloud, your provider manages call routing, call queues, and everything else.
SIP trunking can also be used to link a traditional IP PBX to a modern VoIP provider in order to take use of services that aren't available on the old IP PBX.
What Is the Difference Between IP Telephony and VoIP?
Although the names are frequently used interchangeably, there is a small distinction between them.
Any technology that falls under the umbrella of internet-based telecommunications, such as fax and other technologies, is referred to as IP telephony.
The term VoIP (Voice over Internet Protocol) was originally used to be more specific. It only related to the internet-based technology for making and receiving phone calls.
However, even VoIP providers and telecoms corporations have begun to use these phrases interchangeably in recent years. Both IP telephony and VoIP refer to phone systems that link to the internet via a LAN (local area network) and a modem/router.
Audio Codecs and VoIP Protocols
To send data from the phone to the service provider, IP telephony uses a range of open-source protocols.
The three most prevalent are as follows:
RTP/RTCP Protocols
SIP Protocol
H.323 Protocol
IP telephony protocols are determined by how your phone system is configured as well as your VoIP provider.
You'll need the means to compress and decompress voice data to transfer it over the internet successfully. Phones can't use common codecs like MP3 because data is streamed in real-time and the focus is on human voices.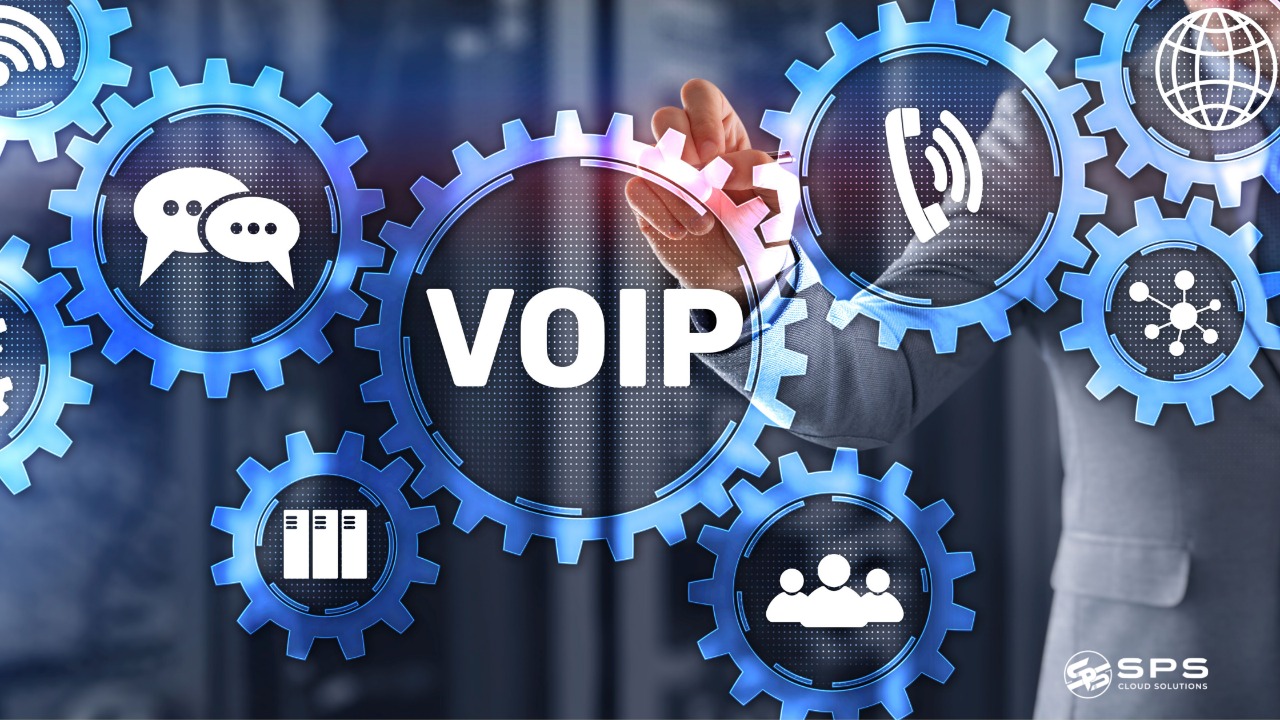 Benefits of IP Telephony for Businesses
The commercial telecoms market is being taken over by VoIP telephony. In the United States, over 79 percent of firms use VoIP phones in at least one location.
Why are so many organizations adopting this technology?
There are a few main advantages.
1. Up to 60% less expensive than landlines
To begin with, VoIP is much less expensive than typical commercial plans.
When compared to a comparable business landline service, switching to an unlimited VoIP plan might save you up to 60%.
2. More features without the need for more hardware
IP telephony also allows your company to use advanced capabilities without needing to purchase additional hardware.
Consider the following scenario:
Routing of Advanced Calls
Attendant (Auto Attendant)
Queues for phone calls
Pop should be called.
Calls are recorded.
IVR
Messages Received Immediately
Video conferencing is a method of communicating via video.
You can choose from a variety of sophisticated enterprise communication plans that include all of our VoIP features, or you can upgrade your plan to include the features you require.
3. Simple CRM and other business tool integration
VoIP also makes integrating phone communications with your CRM and other business tools a lot easier.
IP telephony and VoIP are a no-brainer for many firms since they allow them to consolidate data and provide consistent customer care across numerous channels (at a cheaper cost).
To Use IP Telephony, What Do I Need?
In the early days of VoIP, expensive on-site hardware like VoIP gateways and a PBX server was required.
However, the times have changed. In actuality, all you require is a stable internet connection and a well-designed network.
You can learn more about how much bandwidth VoIP uses to see if you have a strong enough internet connection.