"Social media marketing is the practice of creating customized content for each social media platform in order to increase engagement and promote your company."
How could you, as a marketer or business owner, make use of this network in a way that benefits your company?
Business development tactics have quickly become inextricably linked to social media outlets. When it comes to creating genuine connections with customers, you can't ignore the power of "social."
WHAT IS THE DEFINITION OF SOCIAL MEDIA MARKETING?
"Social media marketing (SMM) is the use of social media websites and social networks to promote a company's products and services," according to Investopedia.
However, something crucial is lacking from this definition. Let's make it easier to understand:
"Social media marketing is the practise of creating customised content for each social media platform in order to increase engagement and promote your company."
The goal of social media marketing is to engage with your audience or customers and assist them better understand your company. It's really useful to the growth of your company.
Assume you're meeting someone for the first time with the goal of developing a genuine relationship.
What must you do right now to mold yourself into that person because you will not be given another chance?
Will you be successful if you meet that person and speak pointless or uninteresting things?
People are more likely to adore you if you make them happy, regardless of how you do it.
Your ability to find and make your audience happy, just like in the offline world, is critical to your social media marketing success. They will like your brand and share your tales with others if you can find and make them happy.
If your storey isn't compelling, your social media marketing efforts will be in vain.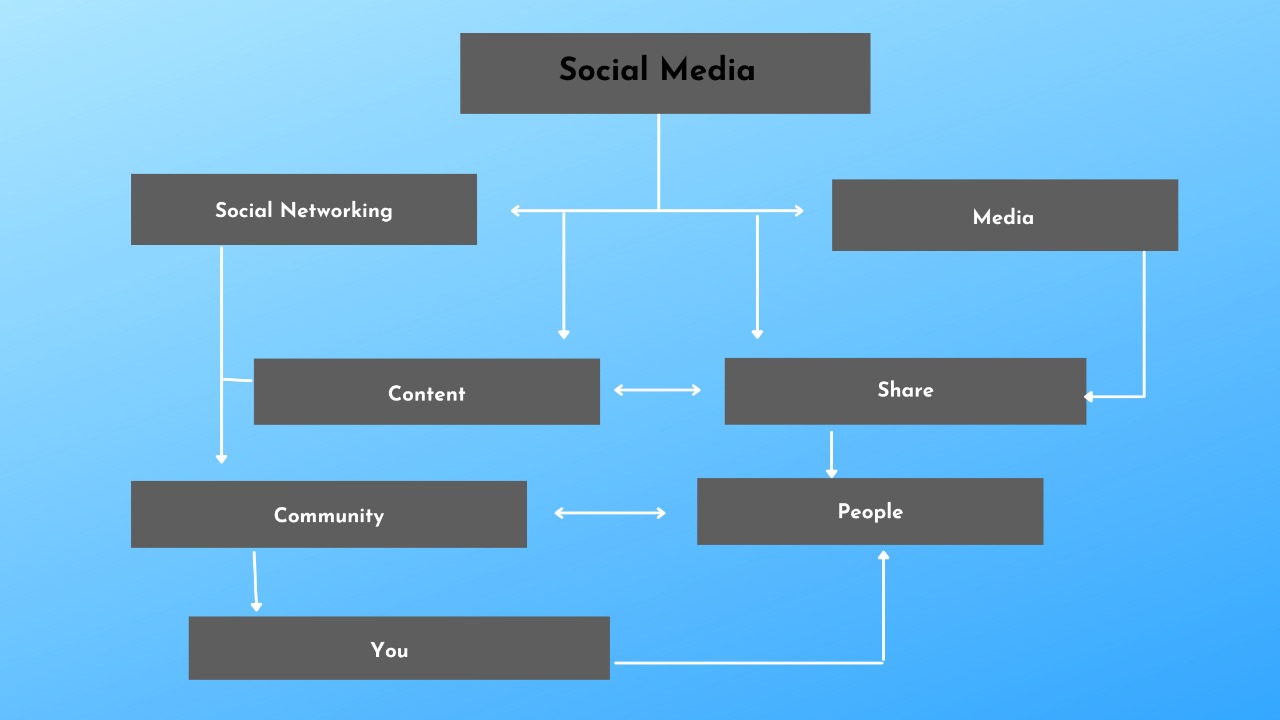 WHAT IS THE IMPORTANCE OF SOCIAL MEDIA MARKETING IN TODAY'S WORLD?
Consumers today flock to social media when they want to learn more about a company or product since that's where they'll find others discussing it.
What if you don't have a presence on social media? You'll be missing out on a fantastic opportunity to make an impression.
Take a look at these Oberlo statistics to get a sense of why a solid social media marketing plan is critical for business success in 2020 and beyond:
* 71% of consumers who have had a favorable social media encounter with a brand are likely to suggest it to their friends and family.
* Active social media users include 90.4 percent of Millennials, 77.5 percent of Generation X, and 48.2 percent of Baby Boomers.
* Facebook has a monthly active user base of over 2.7 billion people.
Every day, numerous times per day, your consumers and prospects use social media networks. Examine this blog to learn how much time the average individual spends on social media.
Brands wishing to gain insights into their audience's interests and inclinations should use social media. According to analysts, smart businesses will continue to invest in social media in order to achieve long-term commercial growth.
Whether you're launching a new product or a company, social media is the ideal platform for spreading the word about your efforts. As we progress farther into the future of e-commerce, it becomes evident that social media marketing is no longer merely a choice.
Your company can't afford to ignore social media in this increasingly competitive climate.
It's particularly competitive in the social media influencer industry, where thousands of new influencers launch a company every day. If you're attempting to build a stronger online presence in order to become a social media influencer, make sure to check out our entire guide.
SOCIAL MEDIA MARKETING'S 5 ADVANTAGES
Over time, the concept of social media marketing has developed. The sole goal of using social media channels a few years ago was to increase website traffic.
It's evolved into more than just a place to stream stuff these days.
You can use a social media marketing strategy to reap a slew of benefits from engaging in two-way dialogues with potential customers in order to broaden the reach of whatever you're selling. I'm going to list the top five advantages of social media marketing:
1. SOCIAL MEDIA MARKETING CONSISTENTLY WARMS UP A REPLACEMENT AUDIENCE FOR YOUR COMPANY
Nothing is more intimidating than speaking to a cold audience or those who have never interacted with your brand before.
Social media marketing gives you access to tools and methods that make it simple to reach out to a new audience.
You can utilize material on Facebook and other social media sites to communicate with potential customers and warm them up. While it can be difficult to capture people's attention, compelling material can help you stand out.
Creating an engaging Facebook video ad, for example, can entice people to learn more about you.
2. SMM HELPS CUSTOMERS FORM STRONGER RELATIONSHIPS
Rethink your perception of social media marketing as solely about selling and advertising.
To build long-term relationships, successful brands connect and communicate with their social media consumers.
For example, after they share anything on a platform, they respond to anyone who leaves a comment or asks a question, offering them any support they require.
Instead of trying to sell your products or services, you'll simply ask your social media followers questions about them or share something that will make their lives easier.
This will help you gain their trust and demonstrate how much you care about their wants and thoughts.
It is always necessary to first serve others before asking them to join your team.
Our Entrepreneur Cooperative Facebook Community, for example, is one of our most effective social media campaigns.
We use this Facebook group to talk about life and business, discuss cool ideas and strategies, and just get to know other people who share our interests.
A Facebook group could be a fantastic method to leverage social media to build a dedicated audience of people who will be lifelong supporters of your company or brand.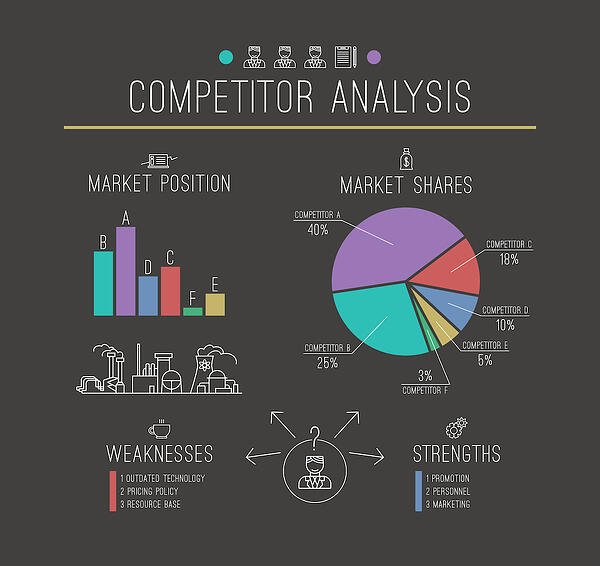 3. SMM INCREASES LEADS AND CONVERSIONS
Companies can obtain leads via platforms such as Facebook, Instagram, Twitter, and Linkedin. To boost conversions, you'll utilize a mix of paid and organic strategies.
Video marketing, sponsored ad campaigns, giveaways, and email opt-ins are just a few of the most effective ways to get people into your sales funnel.
Running a giveaway campaign on Facebook, for example, can help you grow your list of qualified email addresses.
SMM may be a measurable, faster, and easier way to establish a database of prospects because everything happens online. With more visibility, your company will have more conversion opportunities.
Compelling content can lead your social media followers to your company's website and switch them into loyal customers
4. SMM KEEPS YOU AHEAD OF THE COMPETITION
There's a lot to learn from your competitors' social media presence, especially if you're new to social media and don't have any strong marketing ideas.
Progressive businesses keep a close eye on their competitors to see what works and what doesn't. Following your competition on social media should be an important element of any social media marketing plan.
You might begin experimenting with what your competitors are doing well.
For example, if your competitors' sponsored Facebook advertising is yielding positive results, you should give it a shot as well. You should not, however, duplicate your competitors in a way that would harm your reputation. Confirm that you will be facing out.
If you want to see what kind of Facebook advertisements your competitors are running, go to Facebook's ad library here and look at everything they're doing.
By providing a complete, searchable database of all ads now running across all Facebook apps and services, including Instagram, the ad library promotes advertising transparency.
5. SMM IS COST-EFFECTIVE
Social media marketing is one of the most cost-effective and diverse ways to promote a company.
Most social networking services allow you to create a profile for free. If you want to spice up your content with a paid campaign, the cost is rather inexpensive when compared to other advertising platforms.
When done correctly, you have a better chance of getting a bigger return on your investment. If paid advertising is going to be a component of your social media marketing strategy, start small and work your way up as your skills improve.
You'll always find a way to improve your digital advertising outcomes. One of the benefits of social media marketing is that you can track your progress and fine-tune your plan based on real-time data.