Every firm in today's business environment uses information technology to carry out commercial tasks and enhance operations. These continuous IT activities must be addressed in a proactive and timely manner. To be in perfect service to the core company, IT resources, whether network, business applications, or other associated services and solutions, require excellent and efficient IT support. Not every company has the IT resources to handle those responsibilities effectively in-house. That's where collaborating with a third-party specialist known as a managed service provider (MSP) may come in handy.
What is Managed IT Service?
Managed IT services enable companies to delegate their IT operations to managed service providers (MSPs) that specialise in managing these activities fully or in parts of a company's IT systems, as agreed upon under a Service Level Agreement (SLA).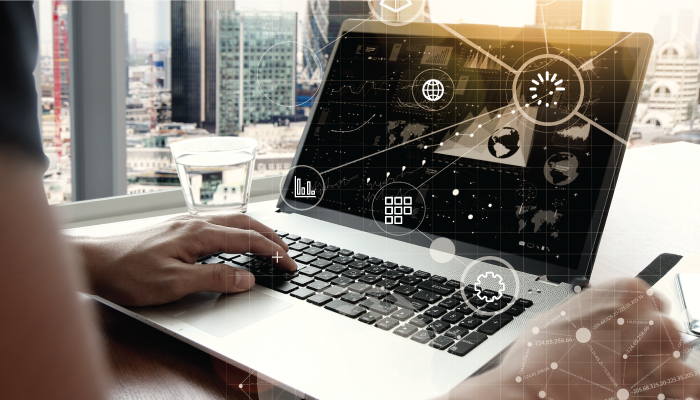 Managed services assist companies in proactively managing their IT system requirements in order to enhance users' IT operations. MSPs, typically remotely, provide IT knowledge and support to an organization's infrastructure and user systems.
Companies may focus on their core business strengths by using Managed IT services, while Managed Service Providers (MSPs) manage their IT infrastructure and functions such as network, security, data centre, IT infrastructure, communication and collaboration, business operations, and mobility. IT managed services help businesses increase company efficiency, boost end-user productivity, and lower IT infrastructure costs.
Network infrastructure, systems analysis, disaster recovery implementation and monitoring, as well as security analysis and development, are all handled by MSPs. Healthcare, government, education, professional services, retail, manufacturing and distribution, media, real estate, and other industries may all benefit from managed service providers who focus on client experiences, application performance, and network capabilities.
Demand for managed services is increasing:
According to estimates, the worldwide managed services market would expand at an annual rate of 8.1 percent from USD 223.0 billion in 2020 to USD 329.1 billion in 2025. The shortage of IT qualified people, as well as cost reduction and decreased IT budgets, are driving the expansion of the managed services industry.

Factors such as increased cloud usage and automation in IT systems, as well as a steady increase in the demand for managed services among Small and Medium-sized Enterprises (SMEs), are projected to provide sufficient possibilities for managed services suppliers.

Furthermore, the recent fast move to remote and work-from-home deployments, along with the increased cybersecurity threats and network requirements that come with less employees and resources, means that IT departments are depending increasingly on managed services to decrease risk and costs.
The managed IT services model: 
MSPs employ a wide variety of IT knowledge to properly handle difficulties. Unlike conventional IT help, often known as break/fix IT assistance, MSPs proactively monitor endpoints, keeping systems up-to-date, and are therefore able to swiftly respond to concerns and prevent possible system failures before they occur. Managed IT services are also accessible 24 hours a day, 7 days a week, allowing end users to relax on nights and weekends while MSPs do the heavy lifting on activities and procedures that need to be completed after business hours.
A fixed fee approach for managed IT services is common, with the cost being constant over a certain length of time. When compared to break/fix work, which is difficult for customers to estimate ahead of time, MSPs maintain your network up and running for a predictable charge that provides budget transparency and expense control.
Advantages of managed IT services include:
Improved alignment:

Because managed service providers (MSPs) strive to avoid difficulties, they spend less time actively cleaning up mistakes, which is the same goal as the customer!
Cost predictability and scalability (OPEX):

Clients may plan their budgets with the help of set fees.

Better stability:

Provides better stability through proactive maintenance and 24/7 monitoring.

Infrastructure upgrade:

MSPs are able to respond swiftly to concerns and prevent possible system breakdowns before they cause harm since they provide 24/7 monitoring and proactive maintenance.

Affordable than in-house IT:

Clients obtain numerous of the same specialised skills for a fraction of the expense of a full-time staff with an MSP.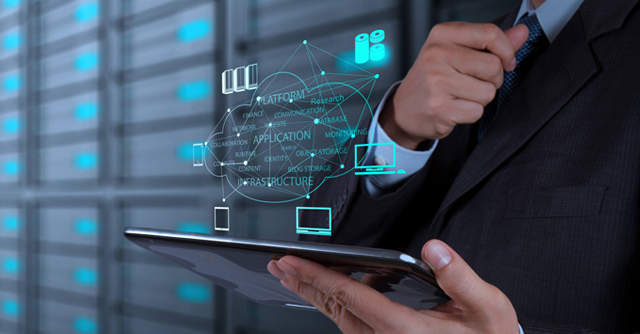 Managed services provide a simple solution for businesses to address their IT operating problems. There are several traits to look for in a managed services company when working with one. MSPs should be a partner who helps your company save money and generate income.
Whatever the issue, SPS has a managed services solution that can help. We provide a comprehensive range of managed IT services to businesses in Dubai and across the UAE. SPS provides Managed IT Services and Support for customers' data centre, campus, branch, or workspace
Whatever the issue, SPS has a managed services solution that can help. We provide a comprehensive range of managed IT services to businesses in Dubai and across the UAE. SPS provides Managed IT Services and Support for customers' data centre, campus, branch, or workspace infrastructure, as well as helpdesks, remotely or locally. We're more than simply a service provider; we're an extension of your IT department. Whether you want us to operate as an extension of your IT department or manage all of your IT services if you don't have any internal resources, we have a solution that will meet your needs.