One of the primary goals of any company is to generate leads. Lead generation takes up a lot of time and money for businesses. It's true that making sales will be challenging if your prospects aren't ready to buy what you're offering.
Prospects who are interested in your product or service and are ready to buy are considered good leads. These high-quality leads can help businesses increase sales and ROI.
What Is Lead Generation?
A lead is defined as someone who is interested in a company's product or service. Because people have varied interests and needs, not everyone is a leader. 
Many companies make the mistake of marketing to everyone instead of focusing on people who are interested in what they have to offer.
Various lead generating tactics are used by modern brands, including:
Blogging
Marketing via email
Marketing on social media
Networking
Coupons
Seminars and live events
Website landing pages
These are just a few methods for attracting potential clients to your goods or service. Because lead generation tactics vary by industry, most businesses choose to stick to what works best for them.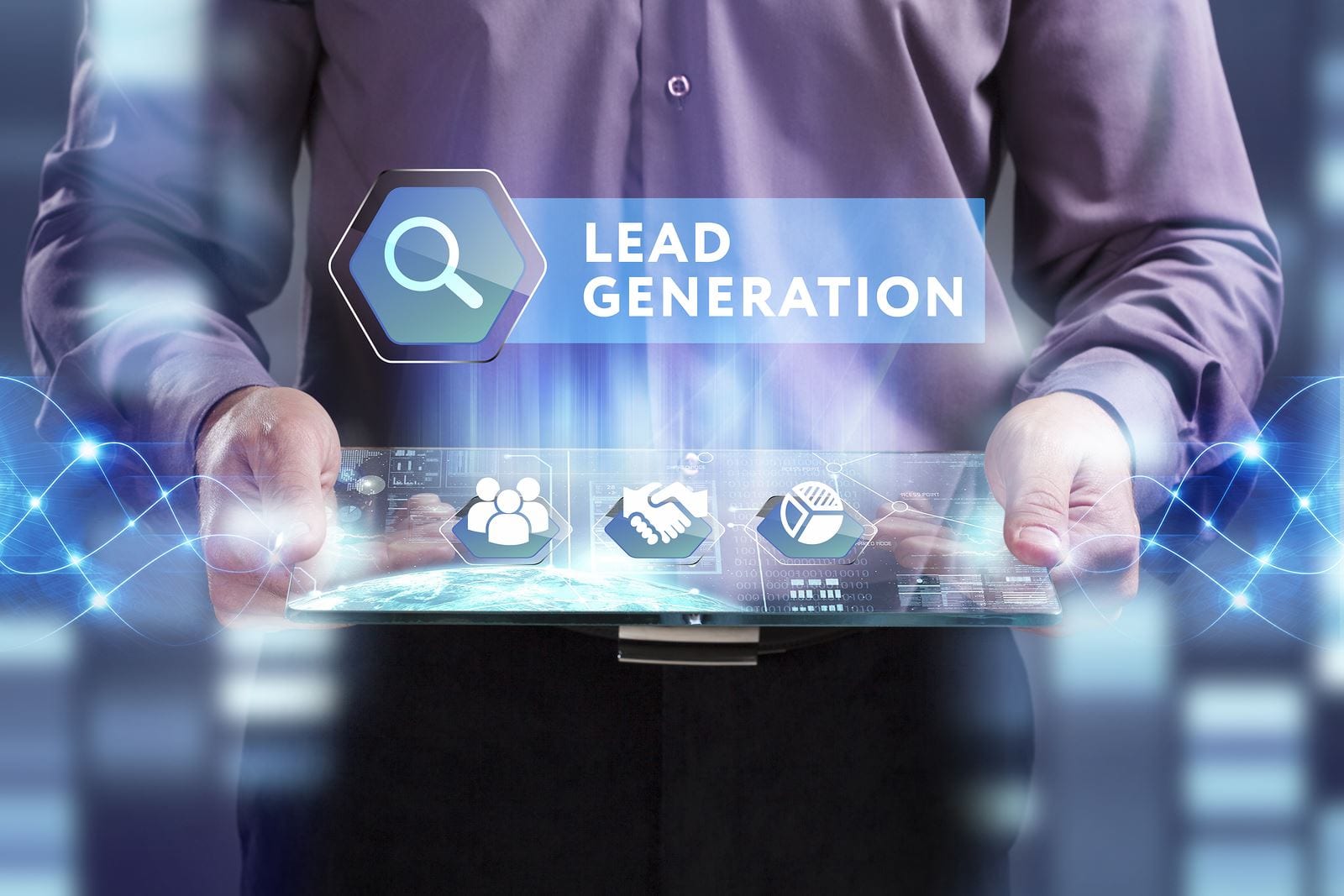 Why is Lead Generation Important for Brands?
When someone expresses interest in your company's products or services, the actions they follow to make their first purchase appear natural. You've just assisted someone in meeting a need or resolving an issue.
By focusing solely on lead generation, you can ensure that your brand is well matched with the correct clients. The following are some additional advantages of lead generation:
Target the right clients

– Businesses can concentrate their resources on certain markets, saving money and increasing sales (improved ROI).

Increased brand awareness and reputation

– Lead generation can help to increase brand awareness and reputation. When consumers learn about your brand, you'll be able to provide them with more information about the features and benefits of your products.

Possibility of gathering useful prospect information

– Lead generation has the ability to get significant marketing data from prospects. Information about your consumers' needs, wants, and preferences can help you modify your product or service to meet their needs. Companies, for example, can access this information by filling out registration paperwork.

Brand Loyalty

– Businesses can create larger groups of like-minded customers, which increases customer loyalty.
When determining a successful lead generation campaign, most marketing teams look at lead quantity. On the other hand, sales teams concentrate on lead quality. Quality leads are those who have expressed an interest in purchasing your goods, have the financial means to do so, and meet the criteria you set.
How Do You Get High-Quality Leads?
B2B marketers report that the following social networks help them generate leads:
B2B marketers claim to have gotten leads from Facebook in 39 percent of cases.
Thirty percent of B2B marketers claim to have gotten leads via Twitter.
Linkedin is said to have produced leads for 44% of B2B marketers.
How Can Lead Quality Be Improved?
Make use of lead scoring:
Lead scoring allows you to evaluate your leads based on their level of interest and purchase readiness. Based on their actions and behaviour on your website, you assign points to leads. Because there is no one-size-fits-all approach for scoring leads, businesses create their own scoring systems to meet their needs.
Points can be given for the following:
Visiting your website
Checking your mails
Getting to a promotion via clicking through
Downloading free materials (e-book or PDF)
Taking part in webinars
Started a free trial
Marketing-Sales Feedback Loop
When a marketer sends over a lead to the sales team, the data you acquire from it does not stop. Particularly during lengthy sales cycles. Every encounter with a lead must be reported to the marketing team by the sales team.
Marketers that wait too long risk analysing old data that is no longer relevant because the sale has already been made or lost. If all marketing does is deliver leads to sales without providing feedback, they will believe sales are being made and continue to generate leads.
If marketing receives weekly or monthly input from sales, they will be able to fine-tune future lead generation initiatives to increase the quality of leads sent to sales.
When it comes to identifying your quality leads, there is a lot of study to be done, but it will be well worth it in the end. Build relationships with your high-quality leads to nurture them. They are the people who will be your customers in the future!