Access control, at its most basic level, is a method of managing who and when enters an area. The individual entering could be a worker, a contractor, or a guest, and they could be walking, driving, or taking another method of transportation. A site, a structure, a room, or a cabinet could be the spot they're entering.
To distinguish it from access control that restricts people from entering virtual areas  such as when logging into a computer network  we commonly refer to it as physical access control. Although one of its key functions is to improve security, a physical access control system can also provide a variety of other advantages. Improved business process efficiency and site or building management are only a few examples.
What is an access control system?
We commonly refer to an electronic security system when we talk about a physical access control system. To authorise someone to enter specified places, they usually utilise an identifier such as an access card. They can also provide vital data to help you track how your buildings and sites are used because they can register who accessed where and when.
Instead of using keys, why not utilise an access control system?
 Mechanical keys are the most basic type of physical access control and are used by many smaller businesses. Mechanical keys, even for a small business, have various problems and restrictions – especially as a firm grows larger. The following are only a few of the issues that can arise while employing keys.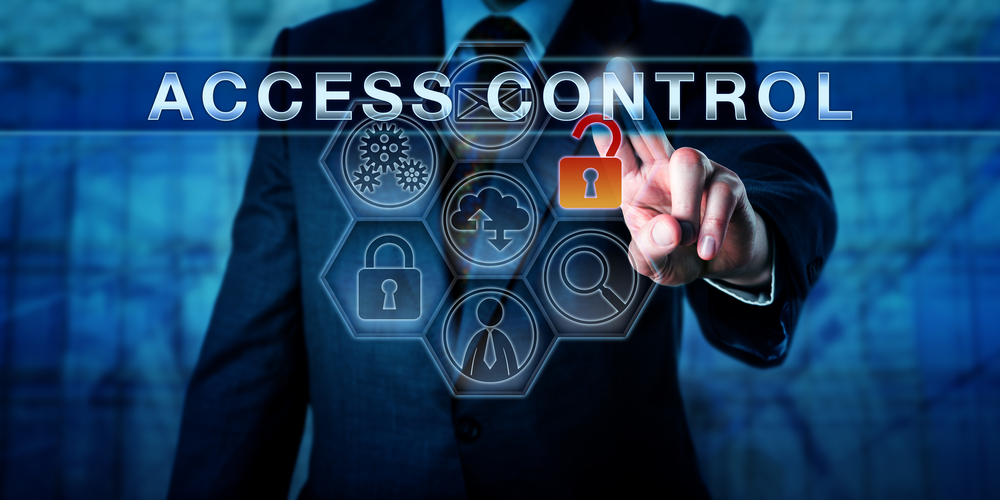 If a key is lost, you must change the lock to ensure that the lost key cannot be used. Then you'll need to give out new keys to everyone who needs to use that door.
There is no audit trail with keys
You can't tell whether and when someone has used a key, therefore you don't know who or when they entered.
Keys are difficult to manage
If someone has to get into a lot of different buildings and rooms, they'll require a lot of keys, which are cumbersome to carry and use. It can be tough to remember which key goes with which door, but labelling them poses too much of a security concern.
Increased control and security
 Utilizing an electronic access control system allows you to avoid the drawbacks of using mechanical keys while also gaining a great deal more control.
It will deliver the following:
For example, you could only wish to provide staff automatic access. Visitors and contractors, on the other hand, should report to the reception desk upon arrival.
Which doors they have access to:
You may want to restrict access to particular regions to certain people. For example, you might only want technicians in your labs.
What times they can gain access: 
Contractors and subordinate employees may only be permitted entry during their regular shift patterns, but senior employees may visit the premises at any time.
Access is granted only if the following conditions are met:
You could, for example, configure your system so that contractors can only have access if they can prove they've given their certification.
 A good access control system allows you to define these parameters for each individual, which provides you even more control. You may also change them fast and easily anytime you need to.
 It will also show you who has accessed what and when, making it easier to discover who may have been involved in an incident.
Access control solutions have a range of Identifiers.
In access control systems, access cards are still the most frequent identification. You show your card to a reader and are allowed to access if all of the conditions contained in the system are met.
However, there are alternatives to cards, some of which provide superior degrees of protection.
The following are the most important ways of identification:
Something you own, such as a key fob, a badge, or another kind of identification.

Something you already know, such as a PIN or password.

Biometric markers, such as your fingerprint or iris, are a part of who you are.
Each method of identification has advantages and disadvantages, thus the approach to use depends on the situation. For example, you might use one strategy for external doors and another for internal doors.
You can also strengthen your security by combining two ways of identification. This is referred to as verification; you use the first technique to identify yourself, and the second to confirm that you are who you say you are. For example, in a room containing precious items, you might require visitors to identify themselves using their access card, then provide a PIN or present their fingerprint for verification.
There are different sorts of intercoms and access control systems available, whether you want internet-connected features, video capabilities, or an audio-only intercom system. Because intercoms and access control systems are security devices that allow entrance into your house, it's critical that they're installed by a Registered Security Installation firm with certified installers. You want to be certain that you're working with a reputable security firm. Always double-check that the intercom firm has the necessary security licences. 
SPS is a Registered Security Installer, so you can be assured that your personal information is secure and that your security system is up to date.